Product Summary
The GRM1885C1H471JA01D is a Chip Monolithic Ceramic Capacitor. The application of the GRM1885C1H471JA01D includes General electronic equipment.
Parametrics
GRM1885C1H471JA01D absolute maximum ratings: (1)Operating Temperature Range: -55 to +125℃; (2)Insulation Resistance: More than 1,000M; (3)Supply voltage: 100V.
Features
GRM1885C1H471JA01D features: (1)Terminations are made of metal highly resistant to migration; (2)The GRM series is a complete line of chip ceramic capacitors in 6.3V, 10V, 16V, 25V, 50V, 100V, 200V and 500V ratings. These capacitors have temperature characteristics ranging from C0G to Y5V; (3)A wide selection of sizes is available, from the miniature LxWxT: 1.0x0.5x0.5mm to LxWxT: 3.2x1.6x1.15mm. GRM18, 21 and GRM31 types are suited to flow and reflow soldering GRM15 type is applied to only reflow soldering; (4)Stringent dimensional tolerances allow highly reliable, high speed automatic chip placement on PCBs; (5)The GRM series is available in paper or plastic embossed tape and reel packaging for automatic placement. Bulk case packaging is also available for GRM15, GRM18 and GRM21.
Diagrams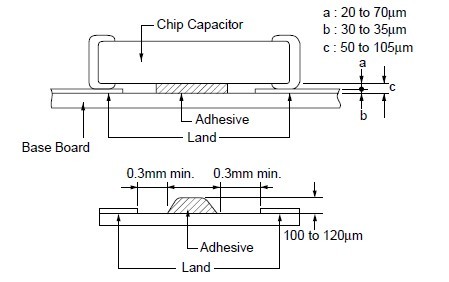 Image
Part No
Mfg
Description
Pricing
(USD)
Quantity

GRM1885C1H471JA01D

Murata

Multilayer Ceramic Capacitors (MLCC) - SMD/SMT 0603 470pF 50volts C0G 5%

Data Sheet



| | |
| --- | --- |
| 0-1: | $0.02 |
| 1-50: | $0.01 |
| 50-100: | $0.01 |
| 100-500: | $0.01 |

Image
Part No
Mfg
Description
Pricing
(USD)
Quantity

GRM1.1160.013

Schurter

AC Power Entry Modules 2-P SWITCH SNAP-IN

Data Sheet



| | |
| --- | --- |
| 0-1: | $11.31 |
| 1-25: | $10.06 |
| 25-50: | $9.05 |
| 50-100: | $8.54 |


GRM1.1161.023

Schurter

AC Power Entry Modules 2-P SWITCH 115/230

Data Sheet



| | |
| --- | --- |
| 0-1: | $11.90 |
| 1-25: | $10.57 |
| 25-50: | $9.52 |
| 50-100: | $8.98 |


GRM1.1180.013

Schurter

AC Power Entry Modules 2-P SW + FH SNAP-IN

Data Sheet



| | |
| --- | --- |
| 0-1: | $12.26 |
| 1-25: | $10.89 |
| 25-50: | $9.80 |
| 50-100: | $9.26 |


GRM1.1181.023

Schurter

AC Power Entry Modules 2-P SW + FH 115/230

Data Sheet



| | |
| --- | --- |
| 0-1: | $12.85 |
| 1-25: | $11.42 |
| 25-50: | $10.28 |
| 50-100: | $9.71 |


GRM120-30

Orion Fans

Fan Cords & Accessories Fan Filter 120mm 30 Pores Media Black

Data Sheet



| | |
| --- | --- |
| 0-1: | $1.44 |
| 1-25: | $1.40 |
| 25-50: | $1.36 |
| 50-100: | $1.28 |


GRM120-45

Orion Fans

Fan Cords & Accessories Fan Filter 120mm 45 Pores Media Black

Data Sheet



| | |
| --- | --- |
| 0-1: | $1.44 |
| 1-25: | $1.40 |
| 25-50: | $1.36 |
| 50-100: | $1.28 |