Product Summary
The ERT-J1VT152J is a miniaturized Multilayer Chip NTC Thermistor (ERTJ) which is specially designed for surface mounting capacitors.
Parametrics
ERT-J1VT152J absolute maximum ratings: (1)Operating Temperature Range: -40 to 125℃; (2)Resistance to Soldering Heat: 270℃-3s, 260℃-10s; (3)Heat Dissipation: 3mW/℃; (4)Rated Maximum Power Dissipation: 100 mW.
Features
ERT-J1VT152J features: (1)High reliable multilayer / monolithic structure; (2)Superior heat resistance to reflow soldering and excellent solderability; (3)Wide ranges of operating temperature (-40 to 125℃).
Diagrams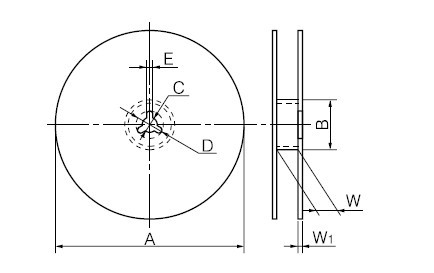 Image
Part No
Mfg
Description
Pricing
(USD)
Quantity

ERT-J1VT152J

Panasonic Electronic Components

Thermistors - NTC 1.5KOhms 5% THERMISTOR NTC

Data Sheet



| | |
| --- | --- |
| 0-1: | $0.31 |
| 1-25: | $0.16 |
| 25-100: | $0.13 |
| 100-250: | $0.11 |

Image
Part No
Mfg
Description
Pricing
(USD)
Quantity

ERT-D2F1L154S



150K OHM THERMISTOR

Data Sheet

Negotiable

ERT-D2FEL200S



20 OHM THERMISTOR

Data Sheet

Negotiable

ERT-D2FFL101S



100 OHM THERMISTOR

Data Sheet

Negotiable

ERT-D2FFL251S



250 OHM THERMISTOR

Data Sheet

Negotiable

ERT-D2FFL351S



350 OHM THERMISTOR

Data Sheet

Negotiable

ERT-D2FFL400S



40 OHM THERMISTOR

Data Sheet



| | |
| --- | --- |
| 0-1: | $0.47 |
| 1-10: | $0.27 |
| 10-100: | $0.19 |
| 100-500: | $0.16 |
| 500-1000: | $0.15 |
| 1000-2500: | $0.14 |
| 2500-5000: | $0.13 |
| 5000-10000: | $0.13 |
| 10000-25000: | $0.12 |