Product Summary
The CD4067BM96 is a CMOS Analog Multiplexers/Demultiplexer. The CD4067BM96 is digitally-controlled analog switche having low ON impedance and very low OFF leakage current and internal address decoding. In addition, the ON resistance is relatively constant over the full input-signal range. The CD4067BM96 is a 16-channel multiplexer with four binary control inputs, A,B,C,D, and an inhibit input, arranged so that any combination of the inputs selects one switch. The applications of the CD4067BM96 inlcude analog and digital multiplexing and demultiplexing, A/D and D/A conversion, signal gating.
Parametrics
CD4067BM96 absolute maximum ratings: (1)DC supply-voltage range: -0.5V to +20V; (2)Input voltage range, all inputs: -0.5V to +VDD +0.5V; (3)DC input current, any one input: ±10mA; (4)Power dissipation per package, PD: 500mW; (5)Device dissipation per output transistor: 100mW; (6)Operating temperature range, TA: -55 to +125℃; (7)Storage temperature range, TSTG: -65 to +150℃; (8)Lead temperature: +265℃.
Features
CD4067BM96 features: (1)Low ON resistance: 125 Ω(typ.) over 15 Vp-p signal-input range for Vdd-VSS=15 V; (2)High OFF resistance: channel leakage of ±10 pA (typ.) @ Vdd-Vss=10 V; (3)Matched switch characteristics: Ro(vj=5 Q (typ.) for Vdd-Vss=15V; (4)Very low quiescent power dissipation under all digital control input and supply conditions: 0.2 /μW (typ.) @ VDD-Vss=10V; (5)Binary address decoding on chip; (6)5-V, 10-V, and 15-V parametric ratings; (7)100% tested for quiescent current at 20 V; (8)Standardized symmetrical output characteristics; (9)Maximum input current of 1 /jA at 18 V over full package temperature range;; (10)100 μA at 18V and 25℃; (11)Meets all requjreptentsxif JEDEC Tentative Standard No. 136, "Standard Specifications for Description of Series CMOS Devices".
Diagrams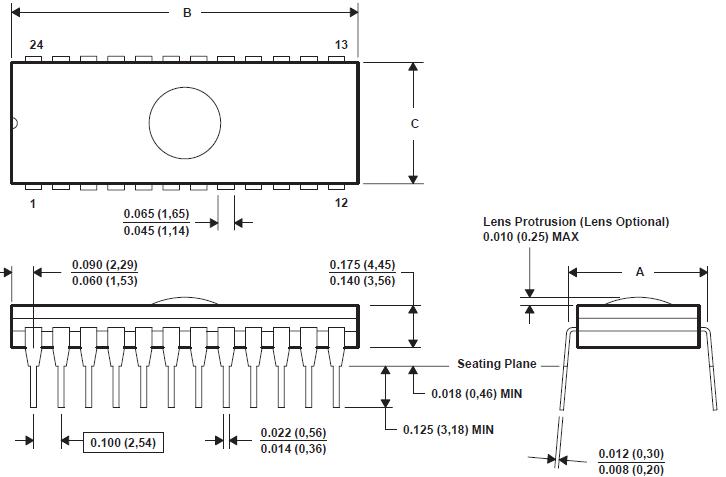 Image
Part No
Mfg
Description
Pricing
(USD)
Quantity

CD4067BM96

Texas Instruments

Multiplexer Switch ICs CMOS Sgl 16-Ch Ana Multipl/Demltplxr

Data Sheet



| | |
| --- | --- |
| 0-1: | $0.71 |
| 1-25: | $0.57 |
| 25-100: | $0.52 |
| 100-250: | $0.46 |


CD4067BM96E4

Texas Instruments

Multiplexer Switch ICs CMOS Sgl 16-Ch Ana Multipl/Demltplxr

Data Sheet



| | |
| --- | --- |
| 0-1380: | $0.33 |
| 1380-2000: | $0.30 |
| 2000-5000: | $0.30 |
| 5000-10000: | $0.28 |


CD4067BM96G4

Texas Instruments

Multiplexer Switch ICs CMOS Sgl 16-Ch Ana Multipl/Demltplxr

Data Sheet



| | |
| --- | --- |
| 0-1380: | $0.33 |
| 1380-2000: | $0.30 |
| 2000-5000: | $0.30 |
| 5000-10000: | $0.28 |