Product Summary
The RC0603FR-07221KL is a thick film chip resistor with lead-free terminations made by thick film process. It is designed for general purpose applications, laptop and notebook computer, memory module, digital camera and telecommunication equipment, etc.
Parametrics
RC0603FR-07221KL characteristics: (1)Operating Temperature Range: –55 ℃ to +155 ℃; (2)Maximum Working Voltage: 50 V; (3)Maximum Overload Voltage: 100 V; (4)Dielectric Withstanding Voltage: 100 V; (5)Resistance Range: 5% (E24) 1 Ω to 22 MΩ; 1% (E96) 1 Ω to 10 MΩ; Zero Ohm Jumper < 0.05 Ω; (6)Temperature Coefficient: 10 Ω < R ≤ 10 MΩ ±100 ppm/℃; R ≤ 10 Ω; R > 10 MΩ ±200 ppm/℃; (7)Jumper Criteria: Rated Current 1.0 A; Maximum Current 2.0 A.
Features
RC0603FR-07221KL features: (1)Small and light weight; (2)Excellent heat resistance and moisture resistance; (3)Suitable size and packaging for surface mount assembly; (4)RoHS Compliant.
Diagrams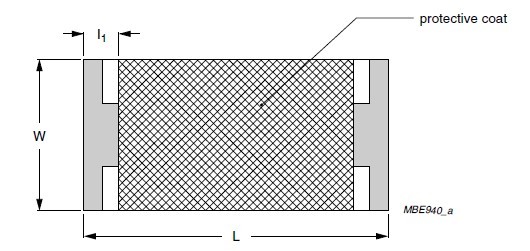 Image
Part No
Mfg
Description
Pricing
(USD)
Quantity

RC0603FR-07221KL

Yageo

Thick Film Resistors - SMD 221K OHM 1%

Data Sheet



| | |
| --- | --- |
| 0-5000: | $0.01 |
| 5000-10000: | $0.01 |
| 10000-25000: | $0.00 |
| 25000-50000: | $0.00 |

Image
Part No
Mfg
Description
Pricing
(USD)
Quantity

RC0603BR0715K

Other



Data Sheet

Negotiable

RC0603FR-070RL

Yageo

Thick Film Resistors - SMD 0.0ohm 1%

Data Sheet



| | |
| --- | --- |
| 0-1: | $0.04 |
| 1-1000: | $0.00 |
| 1000-5000: | $0.00 |


RC0603FR07100K

Other



Data Sheet

Negotiable

RC0603FR-07100KL

Yageo

Thick Film Resistors - SMD 100K OHM 1%

Data Sheet



| | |
| --- | --- |
| 0-5000: | $0.00 |
| 5000-10000: | $0.00 |


RC0603FR07100R

Other



Data Sheet

Negotiable

RC0603FR-07100RL

Yageo

Thick Film Resistors - SMD 100 OHM 1%

Data Sheet



| | |
| --- | --- |
| 0-1: | $0.04 |
| 1-50: | $0.01 |
| 50-100: | $0.01 |
| 100-1000: | $0.00 |
| 1000-5000: | $0.00 |