Product Summary
The CRCW0805511KFKE is a lead (Pb)-bearing thick film, rectangular chip resistor.
Parametrics
CRCW0805511KFKE absolute maximum ratings: (1)power rating: 0.125W; (2)limiting element voltage max.:150V; (3)resistance range: 1R0 - 10M Ω; (4)Weight/1000 pieces: 5.5g.
Features
CRCW0805511KFKE features: (1)High volume product suitable for commercial and special applications; (2)Excellent stability (△R/R≤±1 % for 1000 h at 70℃); (3)Lead (Pb)-bearing solder contacts on Ni barrier layer; (4)Metal glaze on high quality ceramic; (5)Protective overglaze.
Diagrams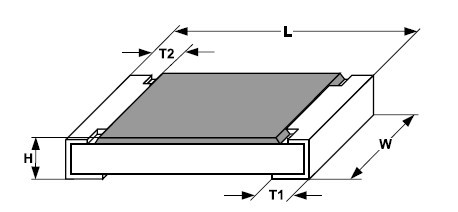 Image
Part No
Mfg
Description
Pricing
(USD)
Quantity

CRCW0805511KFKEA

Vishay/Dale

Thick Film Resistors - SMD 1/8watt 511Kohms 1% 100ppm

Data Sheet



| | |
| --- | --- |
| 0-1: | $0.05 |
| 1-25: | $0.03 |
| 25-100: | $0.02 |
| 100-1000: | $0.01 |


CRCW0805511KFKEAHP



RES 511K OHM .33W 1% 0805 SMD

Data Sheet



CRCW0805511KFKEB

Vishay/Dale

Thick Film Resistors - SMD 1/8watt 511Kohms 1%

Data Sheet



| | |
| --- | --- |
| 0-1: | $0.05 |
| 1-100: | $0.02 |
| 100-1000: | $0.01 |
| 1000-5000: | $0.00 |
| 5000-10000: | $0.00 |