Product Summary
The KEMET T491A106K010AT, designed specifically for highly automated surface mount processes and equipment, is the leading choice for surface mount designs. The T491A106K010AT combines KEMETs proven solid tantalum technology, acclaimed and respected throughout the world, with the latest in materials, processes and automation, resulting in unsurpassed total performance and value.
Parametrics
T491A106K010AT absolute maximum ratings: (1)Operating Temperature: -55℃ to 125℃; (2)Rated Capacitance Range: 0.1μF to 1000μF at 120 Hz/25℃; (3)Capacitance Tolerance: K Tolerance (10%), M Tolerance (20%); (4)Rated Voltage Range: 2.5V to 50V.
Features
T491A106K010AT features: (1)Meets or Exceeds EIA Standard 535BAAC; (2)Taped and Reeled per EIA 481-1; (3)Symmetrical, Compliant Terminations; (4)Optical Gold-Plated Terminations; (5)Laser-marked Case; (6)100% Surge current test on C, D, E, U, V, X sizes; (7)Halogen Free Epoxy; (8)Capacitance: 0:1μF to 1000μF; (9)Tolerance: ±10%, ±20%; (10)Voltage: 2.5-50 VDC; (11)Extended Range Values; (12)Low Profile Case Sizes; (13)RoHS Compliance & Lead Free Terminations; (14)Operating Temperature: -55℃ to +125℃.
Diagrams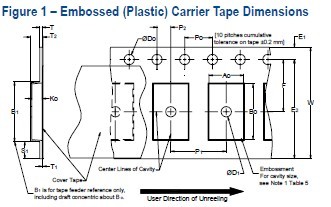 Image
Part No
Mfg
Description
Pricing
(USD)
Quantity

T491A106K010AT

Kemet

Tantalum Capacitors - Solid SMD 10V 10uF 10% "A"

Data Sheet



| | |
| --- | --- |
| 0-1: | $0.20 |
| 1-10: | $0.12 |
| 10-100: | $0.08 |
| 100-500: | $0.07 |


T491A106K010AT7280

Kemet

Tantalum Capacitors - Solid SMD 10volt 10uF 10%

Data Sheet



| | |
| --- | --- |
| 0-1: | $0.17 |
| 1-100: | $0.10 |
| 100-500: | $0.07 |
| 500-1000: | $0.07 |