Product Summary
The CM105X5R225K06AT is a Multilayer Ceramic Chip Capacitor designed to meet a wide variety of needs.
Parametrics
CM105X5R225K06AT absolute maximum ratings: (1)Capacitance Value: 2.2 uF; (2)Voltage: 6.3 Vdc; (3)Tolerance: 10 %; (4)Dielectric: X5R; (5)Operating Temperature: -55 to 85 ℃.
Features
CM105X5R225K06AT features: (1)We have factories worldwide in order to supply our global customer bases quickly and efficiently and to maintain our reputation as one of the highest-volume producers in the industry.; (2)All our products are highly reliable due to their monolithic structure of high-purity and superfine uniform ceramics and their integral internal electrodes; (3)By combining superior manufacturing technology and materials with high dielectric constants, we produce extremely compact components with exceptional specifications; (4)Our stringent quality control in every phase of production from material procurement to shipping ensures consistent manufacturing and super quality; (5)Kyocera components are available in a wide choice of dimensions, temperature characteristics, rated voltages, and terminations to meet specific configurational requirements.
Diagrams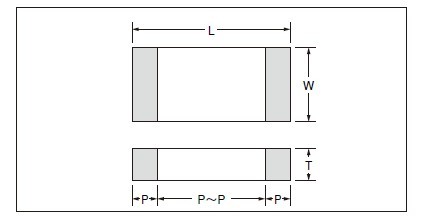 CM1001-7R



EURO-CASSETTE 50W 5.1V

Data Sheet



CM100505-1N8DL

Bourns

RF Inductors CHIP INDUCTOR SMT 1.8uH

Data Sheet



| | |
| --- | --- |
| 0-1: | $0.10 |
| 1-50: | $0.08 |
| 50-100: | $0.07 |
| 100-500: | $0.06 |


CM100505-27NJL

Bourns

RF Inductors CHIP INDUCTOR SMT 27uH

Data Sheet



| | |
| --- | --- |
| 0-1: | $0.10 |
| 1-50: | $0.08 |
| 50-100: | $0.07 |
| 100-500: | $0.06 |


CM100505-1N5DL

Bourns

RF Inductors CHIP INDUCTOR SMT 1.5uH

Data Sheet



| | |
| --- | --- |
| 0-1: | $0.10 |
| 1-50: | $0.08 |
| 50-100: | $0.07 |
| 100-500: | $0.06 |


CM100505-22NJL

Bourns

RF Inductors CHIP INDUCTOR SMT 22uH

Data Sheet



| | |
| --- | --- |
| 0-1: | $0.10 |
| 1-50: | $0.08 |
| 50-100: | $0.07 |
| 100-500: | $0.06 |


CM100505-1N2DL

Bourns

RF Inductors CHIP INDUCTOR SMT 1.2uH

Data Sheet



| | |
| --- | --- |
| 0-1: | $0.10 |
| 1-50: | $0.08 |
| 50-100: | $0.07 |
| 100-500: | $0.06 |