Product Summary
The XC6219A332MR is a highly accurate, low noise, CMOS . Offering low output noise, high ipple rejection ratio, low dropout and very fast turn-on times, the device is ideal for today's cutting edge mobile phone. The applications of the XC6219A332MR include Mobile phones, Cordless phones, radio communication equipment, Portable games, Cameras, Video cameras, Reference voltage sources and Battery powered equipment .
Parametrics
XC6219A332MR absolute maximum ratings: (1)Input Voltage, VIN: 7.0 V; (2)Output Current, IOUT: 500 mA; (3)Output Voltage, VOUT: VSS - 0.3 ~ VIN + 0.3 V; (4)CE Pin Voltage, VCE: VSS - 0.3 ~ VIN + 0.3 V; (5)Power Dissipation, Pd: 100 mW; (6)Operating Temperature Range, Topr: - 40 ~ + 85℃; (7)Storage Temperature Range, Tstg: - 55 ~ + 125℃.
Features
XC6219A332MR features: (1)Maximum Output Current: 150mA (VOUT<1.75V, A~D type); 240mA (VOUT>1.8V, A~D type); 300mA (VOUT>1.3V, E~H type); (2) Dropout Voltage: 200mV @ 100mA; (3)Operating Voltage Range: 2.0V ~ 6.0V; (4)Output Voltage Range: 0.9V ~ 5.0V (0.05V steps); (5)Highly Accuracy: +2% (VOUT>1.5V); +30mV (VOUT≦1.5V) ; +1% (VOUT≧3.0V) ; (6)Low Power Consumption : 25μA (TYP.); (7)Standby Current: Less than 0.1μA (TYP.); (8)High Ripple Rejection: 65dB @10kHz ; (9)Operating Temperature Range: -40℃ ~ 85℃; (10)Low ESR Capacitor: Ceramic capacitor compatible; (11)Ultra Small Packages: SOT-25, SOT-89-5, USP-6B; (12)Environmentally Friendly: EU RoHS Compliant, Pb Free.
Diagrams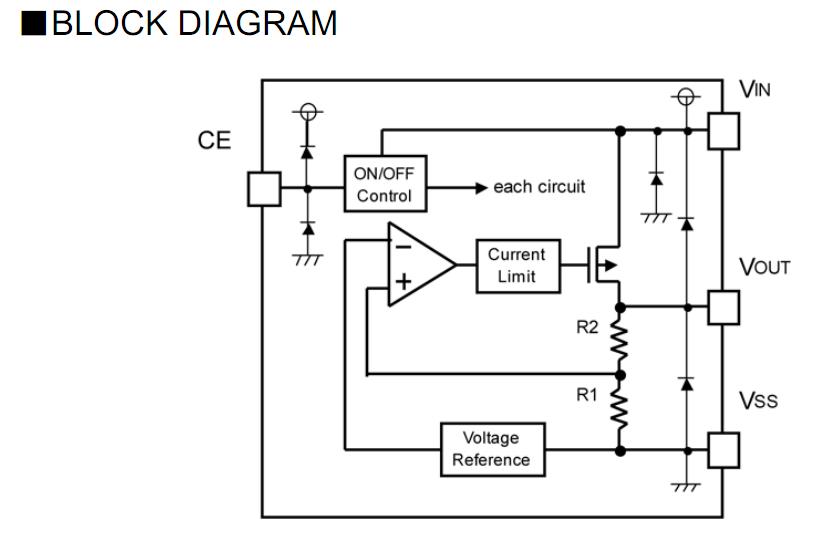 Image
Part No
Mfg
Description
Pricing
(USD)
Quantity

XC6219A332MR-G



IC REG LDO 3.3V 240MA SOT25

Data Sheet



| | |
| --- | --- |
| 0-1: | $0.35 |
| 1-10: | $0.30 |
| 10-25: | $0.27 |
| 25-100: | $0.23 |
| 100-250: | $0.20 |
| 250-500: | $0.17 |
| 500-1000: | $0.14 |

Image
Part No
Mfg
Description
Pricing
(USD)
Quantity

XC6201P282PR-G



IC REG LDO 2.8V .1A SOT-89

Data Sheet



| | |
| --- | --- |
| 0-1: | $0.38 |
| 1-10: | $0.32 |
| 10-25: | $0.28 |
| 25-100: | $0.24 |
| 100-250: | $0.21 |
| 250-500: | $0.18 |


XC6201P302MR-G



IC REG LDO 3V .15A SOT23-5

Data Sheet



XC6201P302PR-G



IC REG LDO 3V .15A SOT89-3

Data Sheet



XC6201P332MR-G



IC REG LDO 3.3V .15A SOT-25

Data Sheet



| | |
| --- | --- |
| 0-1: | $0.38 |
| 1-10: | $0.32 |
| 10-25: | $0.28 |
| 25-100: | $0.24 |
| 100-250: | $0.21 |
| 250-500: | $0.18 |
| 500-1000: | $0.14 |


XC6201P502MR-G



IC REG LDO 5V .2A SOT-25

Data Sheet



| | |
| --- | --- |
| 0-1: | $0.38 |
| 1-10: | $0.32 |
| 10-25: | $0.28 |
| 25-100: | $0.24 |
| 100-250: | $0.21 |
| 250-500: | $0.18 |
| 500-1000: | $0.14 |


XC6201P502PR-G



IC REG LDO 5V .2A SOT-89

Data Sheet



| | |
| --- | --- |
| 0-1: | $0.38 |
| 1-10: | $0.32 |
| 10-25: | $0.28 |
| 25-100: | $0.24 |
| 100-250: | $0.21 |
| 250-500: | $0.18 |