Product Summary
The CL10C101JBNC is SMD(Surface Mounted Device) type Multilayer Ceramic Capacitor that is used in wide ranges of capacitance. The CL10C101JBNC is paid more attentions than other capacitors due to the better frequency characteristics, higher reliability, higher withstanding voltage and so on. The applications of the CL10C101JBNC are High Frequency Circuit(Tuner, VCO, PAM etc), General Power Supply Circuit(SMPS etc), DC-DC Converter, General Electronic Circuit.
Parametrics
CL10C101JBNC general specifications: (1)EIA code:COG(CH); (2)temperature coefficient:0±30PPM/℃; (3)operation temperature range:-55℃ to +125℃; (4)nominal capacitance:100pF; (5)rated voltage:50V.
Features
CL10C101JBNC features: (1)Miniature Size; (2)Wide Capacitance and Voltage Range; (3)Highly Reliable Performance; (4)Tape & Reel for Surface Mount Assembly; (5)Low ESR; (6)High Q at High Frequencies; (7)Stable Temperature Dependence of Capacitance.
Diagrams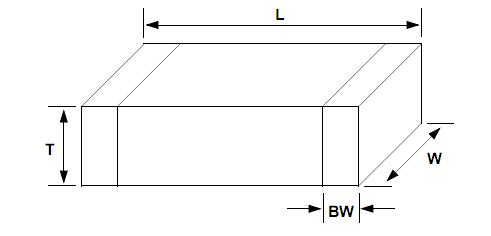 CL102J71S105HQA

C&K Components

Rocker Switches & Paddle Switches Rocker

Data Sheet



CL102J73S205DQA

C&K Components

Rocker Switches & Paddle Switches Rocker

Data Sheet



CL104041

Souriau

Standard Circular Connectors Strt Backshell Sz 4 Sealing Gland

Data Sheet



| | |
| --- | --- |
| 0-29: | $43.45 |
| 29-50: | $40.74 |


CL103041

Souriau

Standard Circular Connectors Strt Backshell Sz 3

Data Sheet



| | |
| --- | --- |
| 0-65: | $13.13 |
| 65-100: | $12.88 |
| 100-200: | $12.20 |
| 200-400: | $11.86 |


CL101J71S205QA

C&K Components

Rocker Switches & Paddle Switches SPDT 16A ON-ON WHT

Data Sheet



| | |
| --- | --- |
| 0-1: | $0.85 |
| 1-25: | $0.80 |
| 25-50: | $0.77 |
| 50-100: | $0.73 |


CL101051

Souriau

Standard Circular Connectors R/A Backshell Size 1 Sealing Gland

Data Sheet